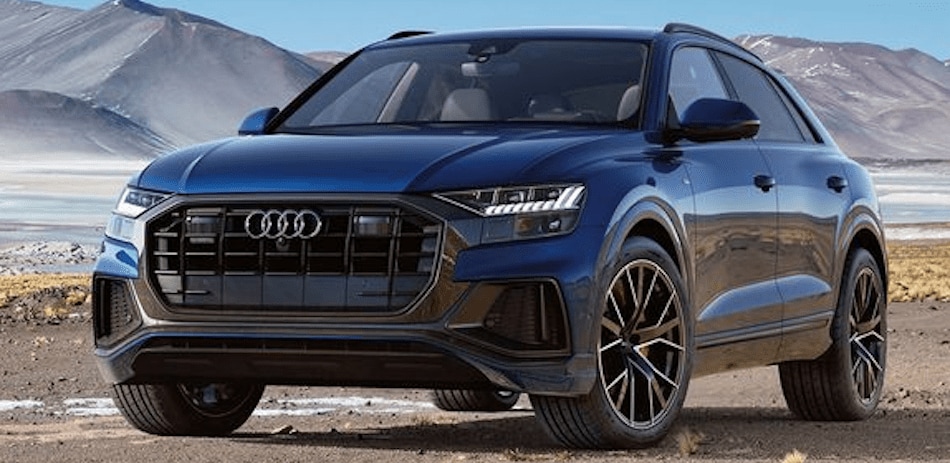 The luxurious 2020 Audi Q8 SUV has arrived and is ready to make a major splash in the Los Angeles area. With this year's model effectively combining thrilling performance, elegant design, innovative technology, and a safe and secure driving experience, the Audi Q8 is unlike any other SUV on the market today. Browse some of the highlights of this model or pay a visit to our Audi Ontario dealership to schedule a test drive. 
Performance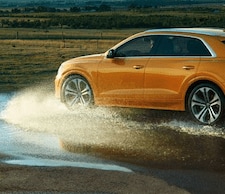 With a 3.0-liter turbocharged V-6 engine capable of producing an impressive 335-horsepower and 369 lb-ft of torque, this powerful SUV can reach 0-60 MPH in just 5.6 seconds. It's not just quick, however, it's versatile. 
Whether you're taking the 2020 Audi Q8 downtown in the Los Angeles area or venturing offroad, the quattro® all-wheel-drive system, all-wheel steering technology, and Audi adaptive air suspension will allow you to experience the luxurious and reformed street performance as well as rugged off-road capabilities. 
Design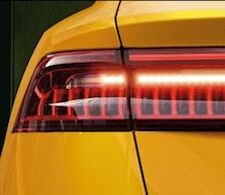 With available heated and ventilated 18-way power contour comfort front seats with massage and passenger memory, the Audi Q8 will ensure that you're prepared for whatever climate the mother nature throws your way. If you're somebody who likes to take in the scenery and fresh air while cruising around the Los Angeles area, you'll love the glass-paneled panoramic sunroof that comes standard on all 2020 Audi Q8 models. 
Technology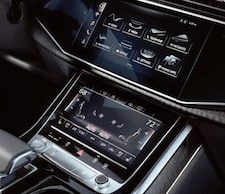 Personalize your new Audi Q8 entertainment experience any way you would like in 2020 with Audi's MMI® touch response system, which easily allows you to arrange and organize your favorite content and functions. 
The Los Angeles area is absolutely brimming with skyscrapers and other towering buildings and it can be difficult to see destinations as close as one block away but with the available 3D city model feature, you can now see your beautiful city through an aerial view and get a better understanding of what's around you. 
Safety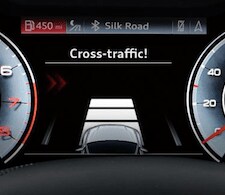 When driving on the congested Los Angeles area roads, safety is key, and with the extensive list of safety features offered by this year's Audi Q8, the SUV leaves absolutely nothing to chance. By utilizing 23 built-in sensors equipped in the Audi pre sense® 360 package, this model will monitor your surroundings, boosting your awareness and significantly reducing the chance of an incident. 

If you have any questions regarding this model or are ready to experience all that the 2020 Q8 has to offer, please don't hesitate to contact our Los Angeles area dealer today!