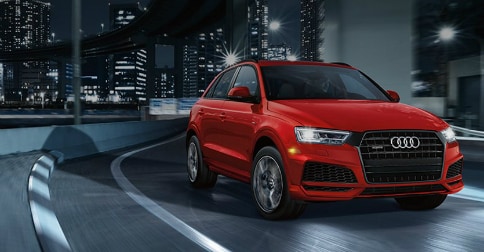 When you're in the market for a luxury SUV, not just any one will do. They each have their own nuances and are well-suited to different lifestyles. So which Audi SUV is better for you: the Q3 or the Q5? No matter what your needs are, our Audi dealer serving Los Angeles is confident there's an Audi SUV for you!
2018 Audi Q3 Highlights
The smaller, quick and nimble 2018 Audi Q3 is ideal for Los Angeles area drivers looking for something that drives more like a sedan while still offering the height boost that makes crossovers so unique. Powered by a turbocharged 2.0L four-cylinder engine, this is the ideal choice for commuters who are looking to make the most of their daily treks, and agile handling makes it perfect for sprawling cityscapes. Audi's esteemed quattro® all-wheel drive system is available on these models, which makes this poised and elegant ride ready for anything.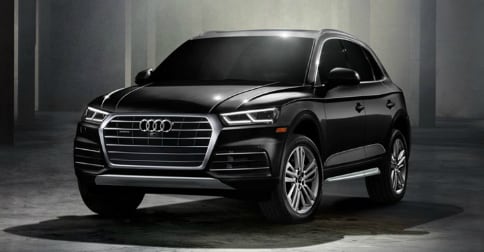 2018 Audi Q5 Highlights
For someone looking for the ultimate family hauler, the 2018 Audi Q5 is the right choice. Its cabin, best described as "cavernous," boasts up to 60.4 cubic feet of cargo volume. Like the Q3, it seats up to five, and comes with a wide a range of drive modes so your ride type can match your mood. Feeling sporty? The 2.0L four-cylinder engine injects some extra pep into the drive with the flip of a switch. If you're feeling adventurous, select the Allroad setting. These are just two of the five modes available to you. This versatile and dynamic model is a perfect family vehicle without driving like one.
To test drive one of these SUVs, visit Audi Ontario today or call us at (888) 567-6428. We look forward to assisting you!