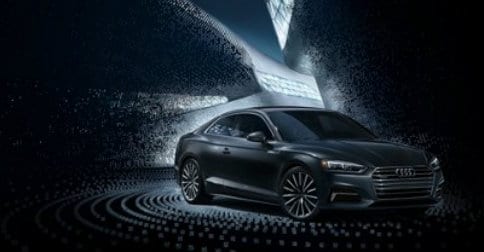 As automotive tech evolves, it's becoming a bigger and bigger part of our driving experience, and becoming a bigger part of what shoppers are looking for. At our Audi dealer serving Los Angeles, we get the same question a lot: does the 2018 Audi A5 have a backup camera? And the answer is yes! Among a host of other tech features, this model comes standard with a backup camera.
The Audi A5 Can Sense It
This bold coupe is equipped with all the tech you need for a safe and entertaining drive. In addition to the standard backup camera, the 2018 Audi A5 comes with Audi pre sense® basic and Audi pre sense® city, which is perfect for navigating the Los Angeles streets. After all, who doesn't want a sixth sense on the road?
At speeds of up to 52 miles per hour, the Audi pre sense® city feature can detect cornering and stationary vehicles, as well as pedestrians. You'll be alerted to a potential collision, and if you don't respond in time, the vehicle can reduce speed by up to 25 miles per hour and apply automatic braking. Even if that doesn't avoid the accident entirely, it will mitigate it.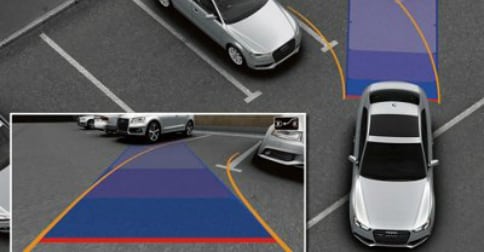 Parking Made Simple
Having a tough time fitting into that parking spot? Let your 2018 Audi A5 take over with the available Parking system plus. Using front and rear sensors, dynamic guidelines will appear on the backup camera to guide you into the spot. This is especially handy if you're navigating around a particularly large vehicle or something else that's obscuring your vision.
The 2018 Audi A5 is the clear choice for drivers who are looking for a sporty vehicle that keeps an eye out for their safety. Know what's going on around you at all times by driving an Audi! Visit Audi Ontario today to test drive an A5 on our lot.