Our Audi showroom near Los Angeles contains a wide variety of models that you can compare and contrast when shopping for your family of 5, and there are plenty that will suit your needs when you've got more passengers to fit. Take a look at some of our favorites for your family.
Audi A4 allroad®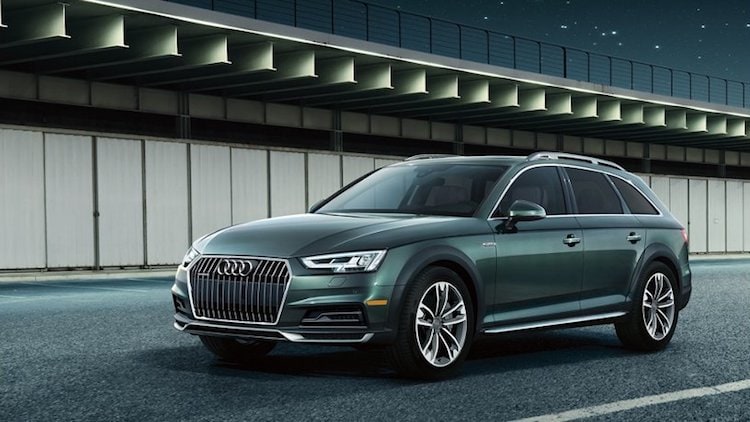 When you want all the functionality of a hatchback with the performance of a true high-end sedan, the Audi A4 allroad® wagon satisfies your needs and more when it comes to driving the kids around or road tripping with the whole family. A hatchback opens up with the available hands-free opening function, activated by a kick of your foot underneath the rear bumper, to reveal 24.2 cubic feet of cargo space.
A rear leg room of 35.7 inches is more than most in its class, and a panoramic sunroof allows everyone to take in the views.
Audi A8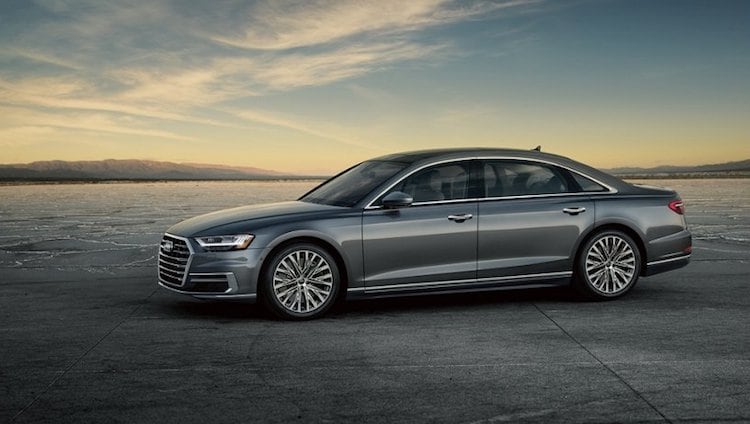 Who said a car fit for a family of five couldn't be luxurious? The Audi A8 redefines what a family sedan can be, featuring a massive trunk at 17.8 cubic feet and tech geared towards rear seat passengers such as the available detachable 10.1-inch tablets and 5.7-inch smart remote control that serves as the center of your infotainment experience on the road.
The A8 totally eliminates bumps in the road with dynamic all-wheel steering and predictive active suspension, allowing it to glide across the road and giving you and your passengers the most comfortable ride they've ever experienced.
Audi Q5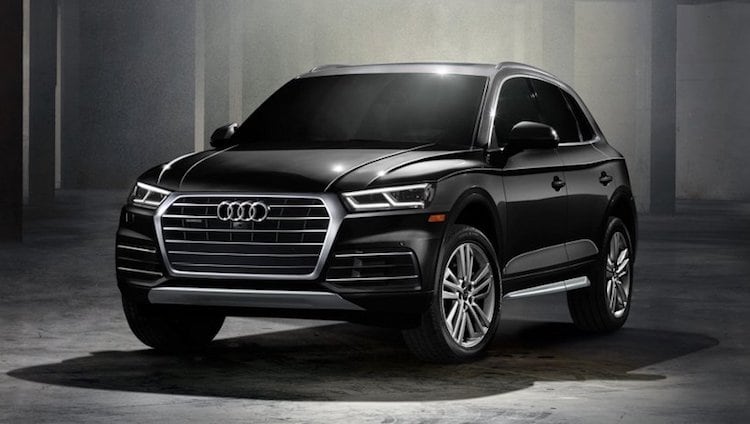 The Audi Q5 elevates family luxury to a whole new level, with versatile cargo space totaling 26.4 cubic feet along with cargo nets and pockets in the back to hold everything in place. Tri-zone automatic climate control ensures that everyone is sitting in the temperature that's comfortable for them, and the available Audi connect® comes with a Wi-Fi hotspot for passengers to stay connected even on the road. Combined with 4G LTE® connectivity, it's never been easier to get the kids in a car for a long drive.
Audi Q7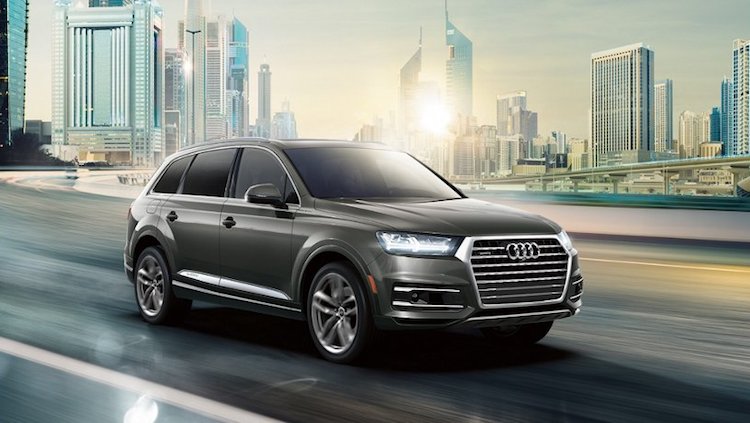 Plush comfort combines with impressive functionality to deliver the SUV that does it all--the Audi Q7. Being the only Audi SUV with three-row seating for up to seven passengers, you can spread out a little or utilize the versatile 50/50 split-folding rear seatbacks to increase the max cargo space up to 37.5 cubic feet. 38.8 inches of second-row legroom lets you stretch your legs out and relax, while the max towing capacity of 4,400 pounds lets you take along nearly anything you need in tow for weekend trips.
Audi Q8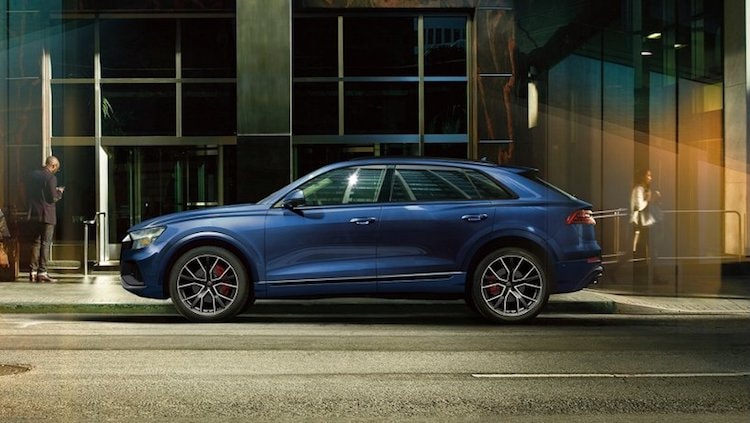 Positioned in size between the Q5 and Q7, the Audi Q8 is the biggest five-passenger car that Audi has to offer, resulting in its class-leading 67.5 cubic feet of cargo space and made possible by the unique sliding, split-folding 40/20/40 second row with an adjustable recline. Your rear seat passengers have never had more freedom to move around and get comfortable.
Los Angeles area drivers interested in driving their family around in style can check out our selection of new Audi models for sale today.
Contact us with any questions about the availability of any of our models or to schedule a test drive.