The 2019 Audi e-tron® is the first step towards an electrified future for Audi, and Los Angeles area shoppers who are intrigued about the possibility of not having to spend money on gas might be wondering just how long they can go for on the all-electric battery under the hood.
With an advanced 95 kWh battery developed by the Audi engineering team specifically to go longer than any other battery on the market, you'll be able to make all of your daily commute and errands without skipping a beat. A fully charged battery gives you enough juice to cover roughly 160 miles, plenty for everything you need and more.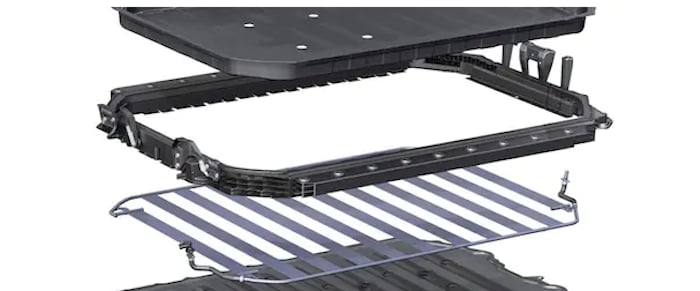 Charge Up And Go
The growing network of public charging stations allows you to get a charge quickly--with over 4,000 stations in Southern California, switching to the e-tron® doesn't even require a second of thought. With a standard 150kW high-speed public charging station, the battery can be charged up to 80% in just 30 minutes thanks to Audi's advanced design that features active liquid-cooling to provide optimal thermal management for quicker charging.
While public charging stations are popping up all over the place, Audi estimates that 80% of your charging will be done at home. The 2019 e-tron® can be charged fully in approximately nine hours using a 240 volt/50 amp outlet with a NEMA 14-50 plug, so you can just plug it in when you get home and let it take care of the rest. Audi is working with Amazon Home Services to provide owners with a professional outlet installation to ensure it's set up properly.
You might be hesitant to switch over to an all-electric battery, but worry not--the battery comes with an eight-year/100,000 mile warranty that gives you the peace of mind you deserve.
Los Angeles area shoppers can check our selection of new Audi models for sale to see when the 2019 Audi e-tron® is coming to our lot.
Contact us today with any questions about the e-tron® battery or its capabilities. We're looking forward to hearing from you!