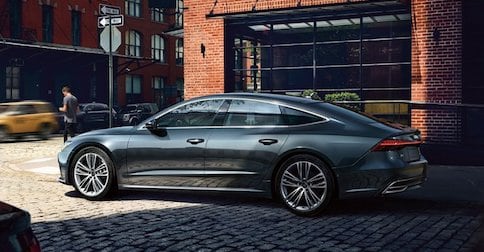 So is the Audi A7 worth it? Of course it is.
The 2019 Audi A7 is one of the most impressive cars on the market, with incredible styling, gripping power and performance, and legendary Audi luxury, detail, and quality. And for those reasons, it's not an economy car--no one will mistake it for one.
Not only is it a 340-horsepower large luxury sedan with a 5.2-second zero-to-sixty, smooth-riding Audi quattro® all-wheel drive, and an incredible technology suite, but it also has the functionality of a SUV. That's right, you get a sports car with cargo space! The sportback design allows for the driving experience you desire plus 24.9 cu. ft. of cargo volume. For reference, that's on par with the cargo space found in the Audi Q3 and Q5 (with the rear seats up).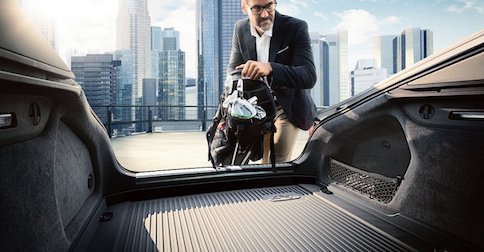 The A7 Provides Long-Lasting Value to Los Angeles Area Drivers
Also worth noting, the A7 also retains its value. Edmunds, one of the authorities in the car industry, recently named it the "Best Retained Value" winner in the Luxury Large Car category.
Thanks to its enduring excellence and recent design updates, Edmunds Associate Director of Pricing Richard Arca called it "a sporty and modern take on traditional luxury," continuing that "we expect the all-new A7 to hold its value well in the coming years."
Car depreciation is a real consideration when it comes to buying a new vehicle, particularly a luxury sedan. Every car loses substantial value when driven off the new car lot, but some brands and models retain more of their original pricetag than others. If you're considering buying luxury, it's welcome news that the 2019 Audi A7 is seen as a vehicle that will hold its worth for longer.
That means you can enjoy all the perks of a new Audi A7, like the Audi Virtual Cockpit and the intuitive MMI touch response® system, for years to come. And when it's time to upgrade to the newest Audi model, you won't have any trouble getting a great return on your 2019 A7.
And not to brag, but the Audi A7 was also named the "2019 World Luxury Car" by the World Car jury so rest assured you're getting a winner right from the start. To get acquainted with one, visit us soon at our Los Angeles area Audi dealer. You'll be glad you did, for years to come.