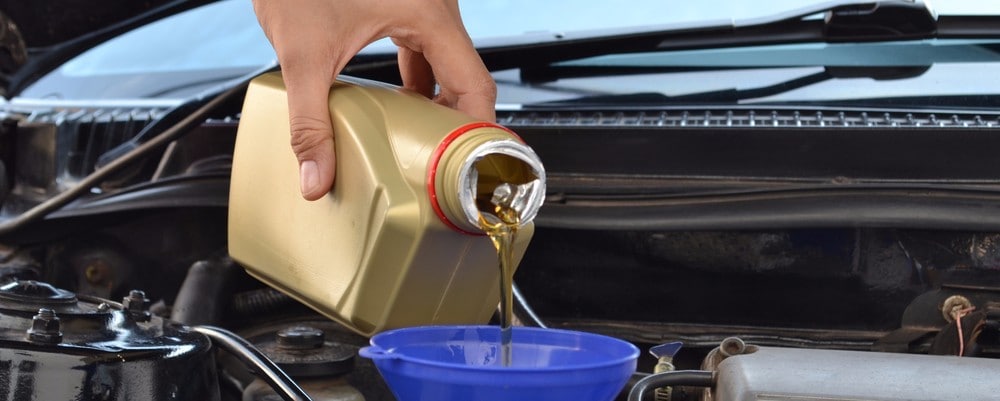 Need an oil change? You've come to the right place. Contact Audi Ontario online or over the phone to make a service appointment.
Oil changes are necessary to the everyday operation and performance of your vehicle, and when your vehicle is a well-oiled machine like an Audi, you'll feel the difference. The certified technicians at our Ontario Audi service center serving Chino and Rancho Cucamonga area drivers know the importance of keeping your oil fresh according to the right maintenance schedule, so take a look at what we have to say about maintaining your engine's health.
Does Your Car Need An Oil Change?
Really, there's no set interval for oil changes--every car is different, and you can easily find how long you should go in between oil changes in your owner's manual or with our online Audi service intervals reference guide. If you happen to let it slip your mind, your vehicle will let you know when it needs an oil change, first with a service light and then with a few different signs from your engine, including:
Excess vehicle exhaust
Increased engine noise
Shaking while idling
Ticking sounds when starting
Increased engine noise
You can easily check your oil by removing the dipstick, cleaning it, pushing the dipstick all the way back in, and then taking it out and ensuring that the oil level is between the two notches on the dipstick.
Why Visit Our Audi Service Center
We make it a point to make your satisfaction our number one priority, which is why we offer convenient service and parts hours from 7 a.m. to 7 p.m. Monday-Friday and 8 a.m. to 4 p.m. on Saturday. Open early, late, and on the weekends, our schedule fits around yours.
Ontario drivers can check out our excellent Audi service specials that will save you money on all kinds of services, including oil changes. Our state-of-the art Audi service center has all the latest equipment your Audi deserves, and we only use genuine OEM parts to keep your warranty intact and your Audi running the way it's meant to.
Service Reviews
"Easy to schedule appt. My service advisor was welcoming, prompt and went above and beyond in my entire service. He arranged for an Uber to take me to work and pick me up after to retrieve my car. He went over every aspect of my service and ensured I was satisfied with the results after. Thank you!!" - DebLenke (DealerRater)
"I have brought my Audi here several times. Each time, my service advisor keeps me updated daily, and my car is always returned clean and with solid repair work completed. I will continue to bring my Audi to this dealership." - MPro (DealerRater)
Owner Resources
We also proudly serve Chino and Rancho Cucamonga. If your Audi is in need of an oil change or any other routine maintenance, contact our Ontario Audi service center today.