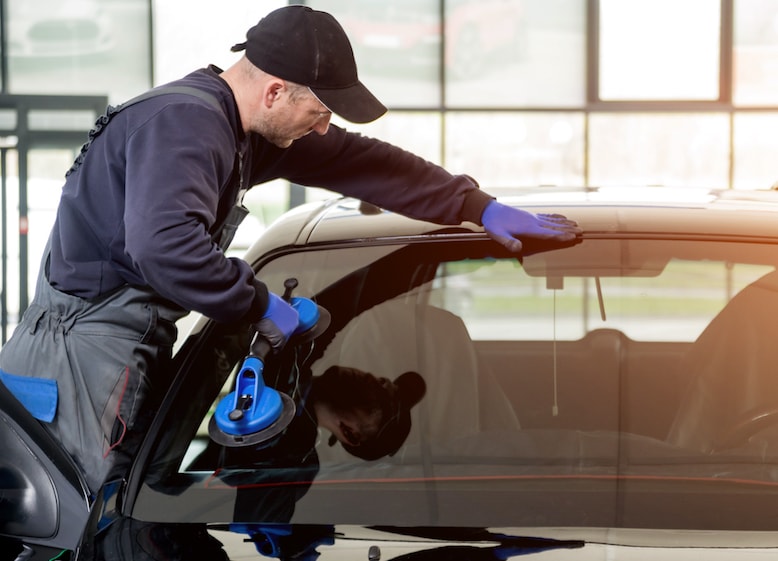 If you need a windshield repair or replacement for your Audi, visit Audi Ontario. Our team is committed to keeping you driving safely.
Cracks or damage to your windshield can not only be unsightly, but they can also be dangerous. The professionals at our Audi service center in Ontario can provide more information on windshield replacements and repairs and help you get the assistance you need to ensure your Audi is operating smoothly.
Why Is Maintaining My Windshield Important?
Aside from the obvious reason that your windshield protects you and your passengers while driving, your windshield also affects the overall functioning of your vehicle. When cracked or damaged, your windshield is more susceptible to leakage, impacting the factory seal that could further affect the deployment of your airbags. 
Your windshield also helps provide a clear view of the road ahead. It goes without saying that visibility is a key component to safe driving. If your windshield is chipped or cracked or has suffered any other damage, be sure to have your windshield repaired or replaced by our trained professionals. 
Why Visit Our Audi Service Center in Ontario?
Our mechanics at our service center can help you repair or replace your Audi windshield in no time, meaning you can get back on the road and back in your routine. Our flexible service hours work with your schedule, open before and after standard office hours from 7 a.m. to 7 p.m. Monday through Friday. Can't make it during the week? Make an appointment on Saturday and our team will be happy to help you between 8 a.m. and 4 p.m.
Check out our service specials to discover the savings in store for the maintenance your Audi requires. You can also review our Audi Service Intervals page, which will let you know when your specific model is due for standard maintenance. 
Check Out Our Stellar Service Reviews 
"My service advisor was professional and courteous! I'm a busy woman and they were prompt and kind. Nice environment as well! I always know I'll have a good experience at this dealership. Very professional and good vibe!" - Piadacaudi (DealerRater)
"It was nice and easy and fast and done professionally I was taken care fast and I didn't stay too long and was very helpful" - Jose P. (DealerRater)
Audi Ontario Resources
We proudly serve Audi drivers in and around the Ontario area. For more information on what our team can do for you, please don't hesitate to contact us today.