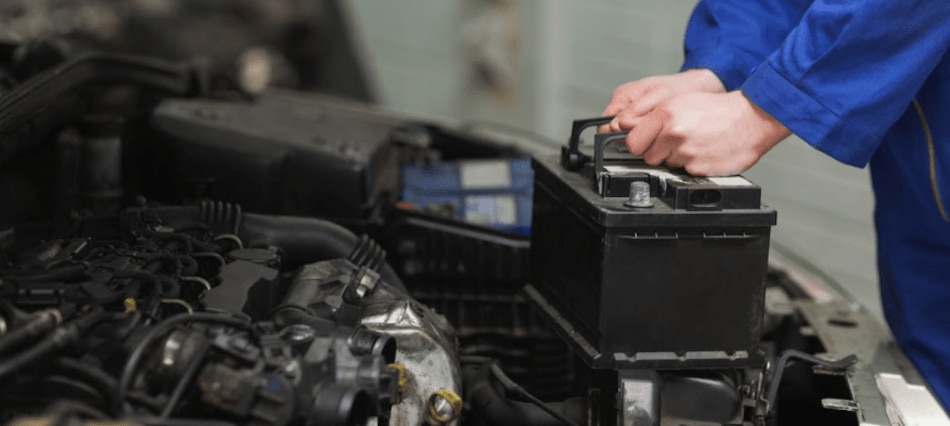 Modern-day vehicles demand a high energy output from your battery and luckily for you, our Audi Ontario dealer carries a wide variety of high-quality Audi OEM VARTA® batteries that can power your Audi better than anything else. Whether it's for a vehicle with a Start-Stop system, a conventional Audi car or SUV, or an Audi sports car, a VARTA® battery is always the number one solution! If you would like us to take a look at what might be the issue with your battery or replace it with a new one, feel free to schedule a service appointment today, being sure to utilize our generous lists of service specials and parts specials prior to your next visit to Audi Ontario!
Why Service at Audi Ontario
One of the many responsibilities that come along with being a car owner is paying close attention to the condition of your vehicle's battery. With it providing the necessary power to the starter and ignition system, there's simply no denying that it's one of the most vital parts found on your vehicle.
Unfortunately, batteries don't last forever and can become defective in the blink of an eye, so if your battery is presenting you with issues, our Audi Ontario dealer can run a diagnostic test on your battery or provide you with a VARTA® Audi battery replacement! Whatever the case may be, you can rely on our Audi service center and parts department to get you and your beloved Audi back on the road in no time!
What Should I do if my Audi Won't Start?
If your Audi won't start, you will want to begin by making sure that the connections are clean, tight, and corrosion-free.
If your car still won't start, you will need a set of jumper cables and another vehicle to determine the current state of your battery.
First things first, when jump-starting a vehicle, it's important to ensure that both cars are in "park" or "neutral" with the ignitions shut off and the emergency brakes engaged.
Remove the caps from each vehicle's battery and connect the cables by attaching one of the red clips to the position terminal on your battery and the remaining red clip on the positive terminal on the other vehicle's battery.
Once this has been done, simply attach one of the black clips to the negative terminal on the car's battery that is functioning properly and attach the other black clip to an unpainted, metal surface on your vehicle.
When these steps have been completed, go ahead, and attempt to start your vehicle.
If you've followed all of these steps and your vehicle still fails to start, it likely means it's time to invest in an Audi battery replacement.

If you have any questions or you're seeking additional information regarding our Audi replacement batteries or maintenance, please don't hesitate to contact us here at Audi Ontario!